GRAINFOX IS NOW AG DATA TRANSPARENT CERTIFIED
Farm wealth platform doubles down on commitment to data privacy
Winnipeg, Manitoba – GrainFox has been granted the Ag Data Transparent (ADT) seal of approval, which requires organizations to incorporate ADT's "Core Principles" into their contracts with customers, including ensuring that customers reserve ownership to any and all data they enter into the GrainFox platform.
Already fully compliant with data privacy and security requirements, GrainFox sought certification through ADT as a way of renewing its commitment to protecting producers' data.
"We've always understood the innate need for privacy and security when it comes to personal and professional data," says Mark Lepp, Founder and CEO of GrainFox. "We've always observed online banking-level data security, but we wanted ADT's seal of approval to make sure that we're continually providing producers with peace of mind that the data they enter into GrainFox will always remain their data."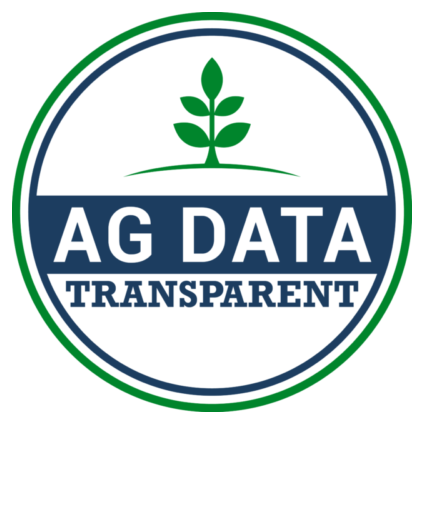 GRAINFOX CONNECTS WITH JOHN DEERE OPERATIONS CENTER™
Winnipeg, Manitoba – GrainFox is now connected with the John Deere
Operations Center™ through John Deere's API services. This connection allows GrainFox users to sync their GrainFox and John Deere accounts, reducing data discrepancies and the time it takes to enter data on two separate platforms. By keeping track of their operational data in their John Deere account, producers will be able to easily bring data into their GrainFox Farm Profile and monitor progress in real time.
"Since its inception, GrainFox has been all about creating efficiencies within a producer's operation and providing them with the freedom to manage their business as they see fit," says GrainFox CEO Mark Lepp. "With GrainFox connected to their John Deere accounts, producers will be able to maintain data accuracy across both platforms, empowering them to make informed business decisions without the hassle of extra data input."
GrainFox is a data-driven farm wealth solutions platform designed to help producers build a clearer path from bin to bank. The Smart Advisor tool delivers personalized sales recommendations that are generated from the producer's own crop portfolio mix, cash flow goals, storage constraints, and risk tolerance. With Smart Advisor at its core, the GrainFox farm wealth toolkit features many other powerful tools designed to provide producers with deeper insights into their grain marketing decisions.
News coverage:
NEW AGTECH PRODUCT GAME-CHANGER FOR PRODUCERS
Only Product in North America to Give Farmers Personalized Sales Recommendations
Winnipeg, MB - February 21, 2023 – This morning during a virtual event, GrainFoxTM was officially launched as a key decision-making tool for Canadian farmers selling grain. Through a combination of machine learning and AI, input from analytical teams, current and historical market data, regional aggregate data, and insights from a network of Customer Success Managers, GrainFox delivers customized, up-to-date crop sales recommendations to producers.
"As the only technology of its kind in North America, GrainFox's ability to deliver personalized farm wealth solutions through Smart AdvisorTM around the clock to producers is going to be a game-changer for the agricultural industry," said Mark Lepp, founder & CEO of GrainFox.
GrainFox's Smart Advisor provides sales recommendations based on how the sale of each crop in a farmer's portfolio interacts with one another. It synthesizes historical and current market data, along with producers' cash flow goals, storage constraints, and risk tolerance to deliver comprehensive, unbiased, personalized sales recommendations.
"In these times of heightened volatility and uncertainty in the markets, personalization has never been more important to a producer's sales strategy," said Lepp.
GrainFox also provides an entire suite of farm wealth tools, including an ROI Calculator, Cash Flow Planner, a sales and inventory tracker, and a Resource Hub containing useful market analysis and geopolitical commentary.
For media use:
Backgrounder, images(s) of the GrainFox app, and a list of our interview experts is at: https://bit.ly/GrainFoxLaunch
News coverage: